Hottest Baseball Players: #8
I love it whenever the Oakland A's come to town, because a couple of their pitchers are so hot and are worthy of making the List of Hotness. But, I can't really give both of these pitchers their own entries on this list, because I think of them as being a package deal. So, for number 8, you get two for the price of one. Double-teamed, if you will.
The 8th hottest baseball players are..................
Dan Haren and Rich Harden!


So, Dan Haren is hot in that shaggy, hasn't-shaved-or-brushed-his-hair-in-a week sort of way. It's a really hard look to pull off. But, he's workin' it.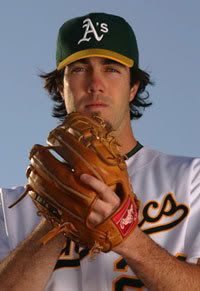 He's very tall (6'5'') and has a very big mouth.
See?
Ooooh, here it is again...
I wonder what he's so happy about.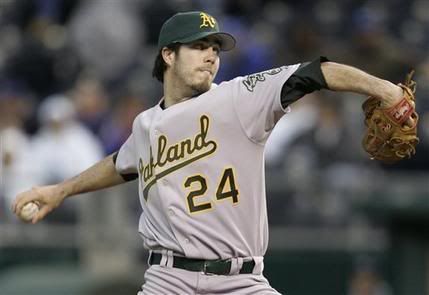 Why do I like watching him pitch so much?
Take a look...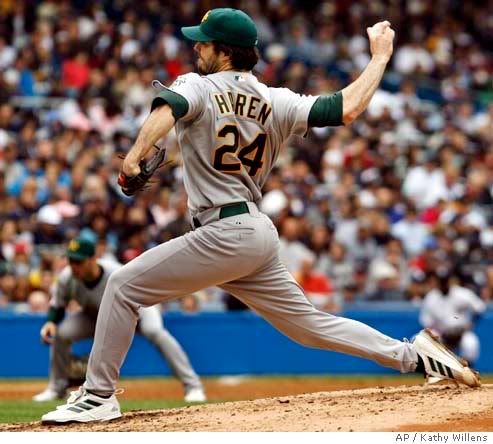 If anyone has seen a better ass, you'd better tell me about it. Seriously.
He's very happy to be half of the 8th hottest player duo...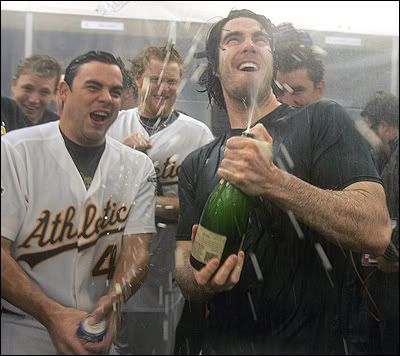 Definitely an honor worth celebrating.
Maybe he'll boast about it in his blog,
Haren's Heat
.
(With a name like that, he must know he's hot.)
But, honestly, Dan Haren doesn't photograph very well. These pics don't do him justice. So, it's time to move on to someone who the camera loves....
Rich Harden.
Holy cuteness, Batman!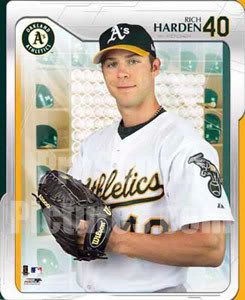 This is his tough-guy pose...
I'm a sucker for a dimple...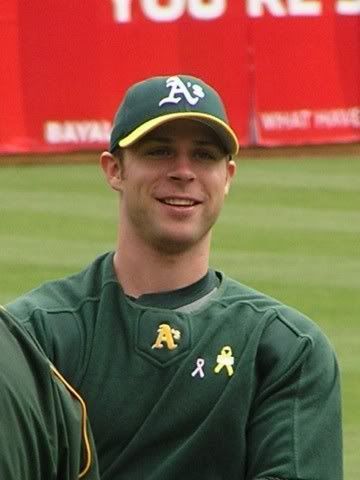 Holy crap, look at those muscles!
Yeah, you're tough, Rich Harden....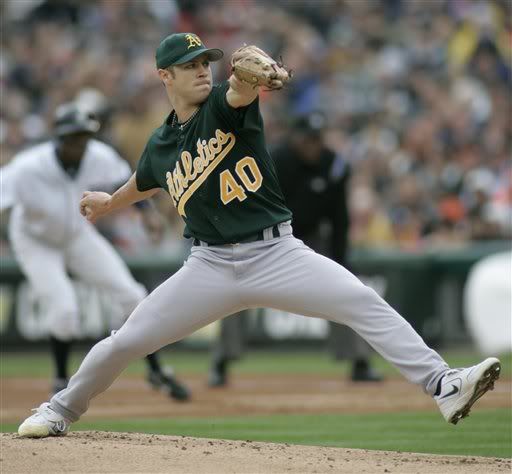 But can you handle this?!
Nope! Remember when the Red Sox were down 0-2 to Oakland in the 2003 ALDS? Game 3 was all tied up in the 11th inning, with the Sox on the brink of elimination. Trot Nixon stepped up to bat and hit a 2 run walk-off homer, and they went on to take the series. Who did Trot hit that homer off of? Rich Harden...which makes me like him even more.
Labels: harden, haren, hottest baseball players, oakland A's