Mannyfest Dustiny!
Q: How do you stop a run-away freight train?
A: Send it through Fenway Park when Josh Beckett is on the mound!
The Sox are going to win the World Series...it's our Dustiny!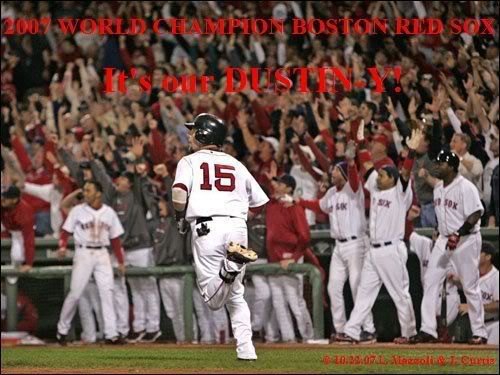 Beckett set the tone tonight by striking out the first 3 batters he faced, and then Dustin hit a lead-off homer. It really just went downhill for the Rox from that point.
Poor Franklin Morales got Rocked...
His ERA is 94.5, to be exact.
Every Sox starter (with the exception of Jacoby) got a hit tonight. Julio Lugo had the best game of his life, with 3 hits and a walk.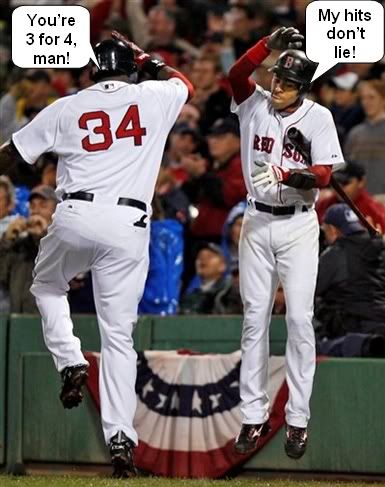 I have to admit, I've been pretty afraid of Colorado. But not anymore! : )
Labels: beckett, colorado rockies, lugo, pedroia, world series 2007