Poor Johnny Damon.
I feel really bad for Johnny.

His team sucks and people in Boston are mean to him.
At least the Sox still love him...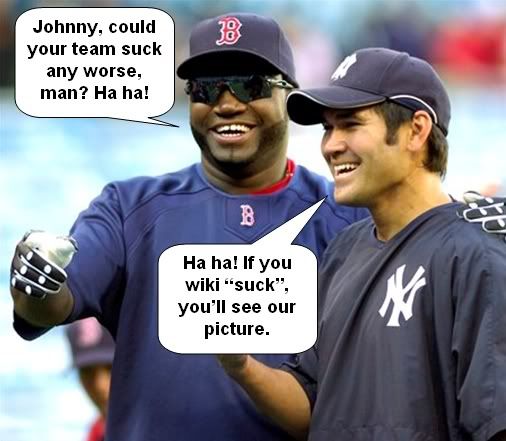 The Sox probably let the Yanks win tonight,
because no one likes to see Johnny depressed.
The rest of the boys were pretty psyched about their big victory, too...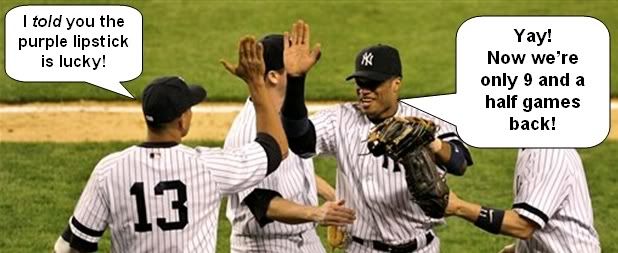 Labels: johnny damon, yankees