The Good, the Bad, and the Ugly
This season is off to an interesting start.
Let's take a look at the good, the bad, and all the rest.
The good news...
Schill can still pitch like an ace.
Apparently, his first terrible start was just a fluke.
And guess what!
Josh Beckett is shaping up to be the awesome pitcher we all knew he had the potential to be! Hooray!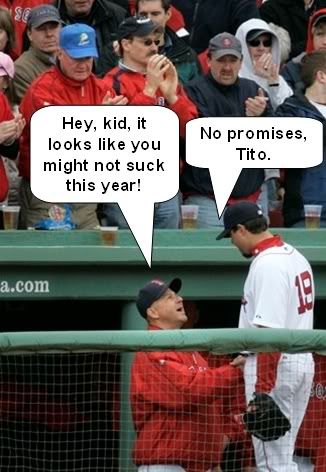 The bad news...
People are starting to realize that JD Drew is not Trot Nixon. Even though he stands were Trot used to stand and wears Trot's old number, nobody is fooled. Trot would have
never
let hits get by him into the RF corner the way JD has so far.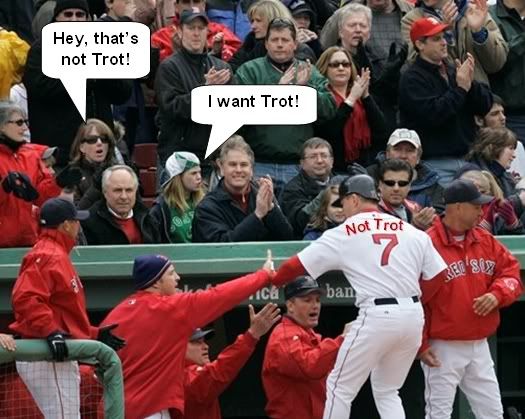 But, at least JD has been hitting consistently.
Don't worry JD, I ain't mad atcha. You're just NOT TROT.
Papi has already started his slug-fest.
But here's where things start to get ugly...
Just
what
is Alex Cora doing to Papi?
The Papel-bomb is not impressed...
And Dice-K is suddenly realizing what the hell he's signed up for.
Poor kid.
Labels: beckett, big papi, dice-k, not trot, red sox, schill, the papel-bomb