Bring on the Angels!
The Angels are in town for the ALDS!
Here's Big Papi before Game 1...
Mike Scioscia has clearly been to Big Papi's house before and isn't too fond of Papi's welcoming gestures...
Youk got Game 1 off to a great start with a solo shot...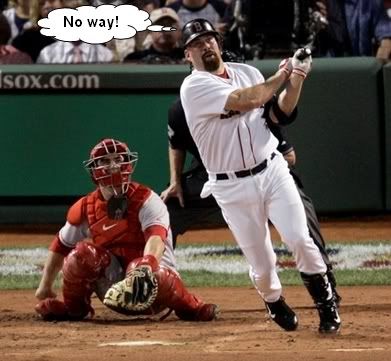 Then Papi hit a two-run blast. Lugo was very happy about it...
Papi and Youk then formed a plan of action for tomorrow's game...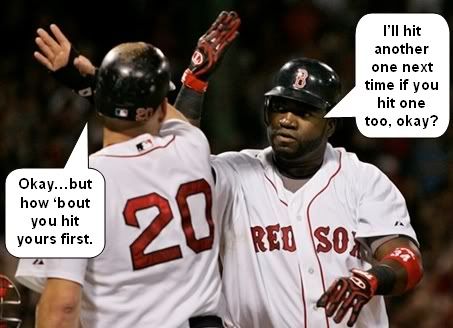 With Beckett on the mound, the Angels weren't having much luck getting hits. They were pretty bummed about getting shut out, 4 to nothing....
Beckett, on the other hand, was psyched enough to do his best Ralph Macchio impression...
Labels: ALDS 2007, anaheim angels, beckett, big papi, mike scioscia, youk